And once more, with feeling, in slo-mo.  There you stand, always on the fringes.  She's everything you've ever wanted but never thought you could have.  Take her.  Don't sigh in defeat and live vicariously through other, lesser mortals.  Put aside your fiendish, scheming ways and truly gain someone's heart.      
I just love you so much *sobs*, Regina, and I truly want you to be happy.

Lesbian weirdness ftw, y'all!
Your life is now in my hands. Forever.
Where do I sign up?  Anyone?  I WANNA GIVE MY LIFE TO REGINA, IS THAT CLEAR?

Ok everyone go tweet some love to Lana…
Yes, I know 'this bitch' needs to DIAF…how original…HER PERFORMANCE, YOU GUYS.  SHE ACTED THE SHIT OUT OF THIS EPISODE.  SICKER THAN YOUR AVERAGE, BETTER THAN YOUR FAVES!!!
 
"It is not known why people with Jerkass tendencies tend to go gaga over the people who stand up to them — maybe because it is so rare for someone to stand up to them, and when someone does they don't just become worthy of respect, but often the only ones they are able to perceive as an equal partner."

Haven't seen the episode, yet. I meant to stay off Tumblr until it aired on the west coast, but oh this photoset. My heart! I need them to stop looking at each other like that so I can maybe stop shipping them so hard.
OH WATCH IT.  ALL THE FEELINGS AND ALL THE AWARDS TO MS. LP.  I need her to stop holding her shirt open like that…and by 'stop' I mean DON'T EVER STOP…
Help me. 1x05
You have to help me. 1x08

In case you don't remember or you have been living under a rock, Jane Espenson is

Operation it's always the darkest before dawn in progress.
There was a time, a time before Once Upon a Time.  When Kings reigned supreme.  When people believed everything they heard in fairy-tales. This was an age when only men were allowed to rule. Yet, in the Enchanted Forest, one woman was more man than the rest. Her name was…The Evil Queen.
This post is brought to you by Sex Panther by Odeon.
No new episode tonight, they said…you have to wait until next year, they said…well, leave the gun, take the apple, I say, because I'm dropping some Swan Queen AU on you right now.  Coming to HBO this winter, from the creators of The Sopranos, Once Upon a Time in America Storybrooke tells the story of Regina "The Knife" Mills, aka The Queen of the Dark Hearts/La Regina dei Cuori Scuri, aka just Padrona, if you're Emma and you've been nasty.  As acting boss of one of the five families of the Enchanted Forest, aka the Evil Regals (motto: Vivo ogni settimana come se fosse la settimana degli squali) she has always been a made woman and exerted tight-fisted control over every element of her realm, including the police force.  And if you ever cross her, well, that's the worst curse imaginable.  When she suspects that the Sheriff, her (former) #1 soldato, is starting to turn on her and is also breaking the 2nd commandment by trying to step out with her wife, she sees red and decides it's time to do what she does best, because she did not leave the South Side of Chicago the Enchanted Forest Heights Adjacent for this.  It's time to reclaim what is hers and remind everyone who is in charge…because, as they say in the old country, and as Emma knows, once you go BAMF, you never go back…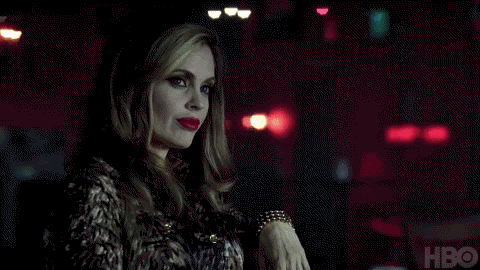 Ohhh Kristin… 

That last pic…
…And I'm pregnant.  


I want the Evil Queen to put her baby inside me.  
LP:"The more I work one her the more I start to realize how corrupt she is, she is just like the mob, on some level, she really is!!"
Ok, I'm just gonna take this opportunity to pimp out my Regina as mob boss fanvid again, thanks LP: http://crispay22.tumblr.com/post/14416177307/no-new-episode-tonight-they-said-you-have-to-wait or http://www.youtube.com/watch?v=FPSdG_2_GGo
WEST SIDE STORY(A very Swan Queen Musical)

"when love comes so strong,

there is no right or wrong"

requested by crispay22

OMG OMG OMG I LOVE IT AND YOU!!!  HOLY CRAP THAT WAS FAST!!!:D  EXACTLY WHAT I WANTED.  PERFECTION.  THANK YOU!!!

"She literally rips it out of his chest. Puts her hand straight in… and yeah it's…."

I'll have her in my bed now what she's having in that last gif.  
We all have ways of coping with killing our sex slaves.  She clearly uses sex and awesomeness.  
ABSO-FUCKING-LUTELY.

THE. RED. DRESS. 

That is all. 
AGREED.